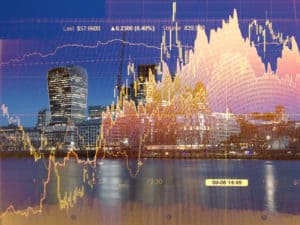 European asset manager Amundi has appointed its deputy chief executive officer, Valérie Baudson, to replace chief executive officer Yves Perrier as he prepares to step down from the role after 10 years.
Baudson will become chief executive officer at Amundi on 10 May at the firm's next general meeting when Perrier takes on the role of chairman of the company
Perrier has led Amundi since its creation in 2010 following the merger between Crédit Agricole Asset Management and Société Générale Asset Management. He had previously been CEO and chairman at Crédit Agricole Asset Management.
"Amundi has a clear strategy that has been unchanged since the company was founded: remaining an efficient organisation with talented and tight-knit management. In these circumstances, I felt it was time to pass on the general management torch," commented Perrier. 
"I am pleased that Valérie Baudson has been chosen by the Board, because I have total confidence in her ability to continue and amplify Amundi's development trajectory. It is the choice of competence, continuity and shared values." 
Baudson has also been with Amundi for the last 14 years, joining in 2008 as a managing director for Amundi exchange traded fund (ETF) and eventually becoming deputy chief executive officer in 2019. 
"It is an honour to be appointed chief executive officer of Amundi and to succeed Yves Perrier, who has built a global leader in asset management," added Baudson.
"I look forward, together with the management team and all the teams at Amundi, to continuing to develop the company to which I have dedicated my efforts for the past 14 years, in line with our strategy, which has been driving Amundi's success since it was founded."

Alongside the moves Amundi announced record volumes in its 2020 annual results, recording €288m in the fourth quarter, its highest quarterly net income recorded since the company's inception.