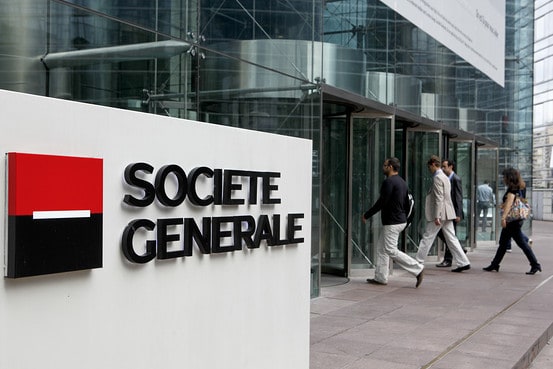 Societe Generale has confirmed that 1,600 jobs will be cut across its global business, as the French investment bank moves to enact plans to reduce costs by €500 million.
In a statement, Societe Generale said that a restructure of its investment banking segment could see a reduction of close to 1,600 jobs globally, with 750 in France and the rest across London and New York.
"The Group will concentrate its wholesale business model on its areas of strength where it has sustainable and differentiating competitive advantage," Societe Generale said. "The Group will therefore increase the allocation of its resources towards the most relevant clients-offers- geographies mix for its clients and for the Bank."
As part of the restructure, Societe Generale confirmed the planned closure of its over the counter (OTC) commodities and proprietary trading businesses, and mapped out plans to reorganise its fixed income division, focusing on rates, credit, currencies and prime services.
"The Bank's leading position in Europe, the depth of its Corporate client portfolio, as well as its global franchises in equity derivatives and structured finance mean it can position itself as a provider of high value-added solutions, drawing on its financial engineering expertise that forms the core of its DNA," Societe Generale added.
Following a difficult fourth quarter in 2018, Societe Generale announced plans to drastically reduce costs within its investment banking and markets business by €500 million by 2020 following a review of its fixed income and foreign exchange divisions.
Fixed income, currencies and commodities suffered a 16.8% decrease for the full year in 2018 compared to 2017, and fourth quarter revenues were down a significant 28.8% year-on-year. At the same time, equities and prime services dipped 4.4% in 2018, and a stronger performance in prime services failed to offset a fall in derivatives revenues.
Around the same time, BNP Paribas confirmed similar woes and announced plans to reduce its costs and expenses by €600 million following a difficult fourth quarter. BNP Paribas saw a pre-tax loss of €225 million for its global markets business, with a €70 million loss on a derivatives index trade contributing to the decline.