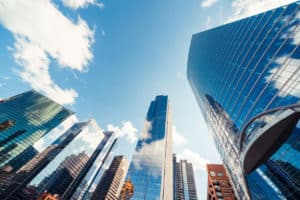 US derivatives exchange CME Group has denied any rumours that it is in talks to acquire rival Cboe Global Markets for $16 billion. 
The denial follows a Financial Times report that an all share deal of $16 billion for Cboe would combine the futures and equities options offerings of the two exchanges.
The report claimed that CME Group had approached Cboe about the deal, offering 0.75 of its own shares for every Cboe share, according to people familiar to the matter.
"CME Group denies all rumours that it is in conversations to acquire Cboe Global Markets. The company has not had any discussions with Cboe whatsoever," said CME Group in a statement on 18 August. "While the company does not typically comment on rumours or speculation, today's inaccurate information required correction." 
If the Cboe and CME Group deal were to go ahead it would combine the two most prominent derivatives players globally.
Consolidation across the trading venue landscape has continued to accelerate in the last few years, gradually reducing the number of players with control over trading data and information to just a few major exchange groups. 
Most recent followed the landmark $27 billion Refinitiv acquisition by the London Stock Exchange in January which also saw it off-load its Italian bourse, Borsa Italiana, to Euronext in October last year.
SIX also completed its acquisition of Spanish stock exchange Bolsas y Mercados Españoles (BME) after it accepted a take-over bid of €2.8 billion in June last year.