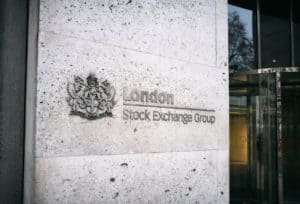 Pan-European exchange operator Euronext and the London Stock Exchange Group (LSEG) have completed their Borsa Italiana transaction.
The completed deal on 29 April saw the pan-European exchange operator acquire the Italian bourse from the LSEG for €4.4 billion, after initially agreeing to acquire Borsa Italiana in October last year.
The LSEG confirmed in July last year that it was considering selling off the bourse to alleviate competition concerns from the European Commission over its proposed $27 billion acquisition of data and analytics giant, Refinitiv.
"LSEG's intention is to use the net proceeds from the Borsa Italiana Group divestment to repay indebtedness related to the Refinitiv acquisition and for general corporate purposes," said the LSEG in a statement on 29 April.
Euronext underwent a leadership reshuffle in January in preparation for the acquisition, appointing a new chief executive, Delphine d'Amarzit, of its business in Paris as the former CEO, Anthony Attia, assumed a new senior role responsible for overseeing the integration of Borsa Italiana.
"The completion of the transaction successfully creates the leading pan-European market infrastructure and the leading venue for capital markets in Europe," said Euronext in a statement on 29 April.
"Euronext believes that customers, of both Euronext and Borsa Italiana Group, will benefit from the greater size of the new Group, its diversified business mix and strengthened post-trade activities, including a multi-asset clearing house."
The LSEG has experienced some teething problems following its acquisition of Refinitiv, which was finally approved by the European Commission and completed in January earlier this year.
In March, the exchange confirmed that it expected to spend £1 billion this year to cover costs associated with the integration of Refinitiv and Borsa Italiana separation.
This news was followed in April by a data outage on the Refinitiv Eikon platform that impacted several of its products and services for a number of hours.