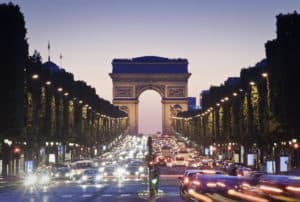 Pan-European exchange operator Euronext has appointed a new chief executive of its business in Paris as the former CEO assumes a new senior role to oversee the integration of Borsa Italiana.
Delphine d'Amarzit will join Euronext Paris as chief executive officer in March from Orange Bank where she has been deputy chief executive for nearly five years.
She has extensive expertise in the European and French capital markets, having also previously served in several senior roles within the French Treasury Department and held responsibility for financial and economic affairs at the Prime Minister's office for two years.
d'Amarzit will replace Anthony Attia, who has been chief executive of Euronext Paris for the last seven years, following his appointment as global head of primary markets and post-trade at Euronext.
The leadership shake up follows recent news that the European Commission had approved the London Stock Exchange Group's (LSEG) proposed sale of its Borsa Italiana business to Euronext for €4.3 billion in order to acquire data and analytics giant, Refinitiv.
Euronext said Attia's new group level role will be "instrumental" in the expected integration of the Borsa Italiana business.
"Euronext is opening a new chapter in its growth journey with the contemplated acquisition of the Borsa Italiana Group, and the successful recent expansion into new geographies and activities," said Stephane Boujnah, chief executive of Euronext. "As a result, Euronext must adjust its organisation to fit its ambition to build the leading pan-European market infrastructure and cement the scalability of its unique federal model."