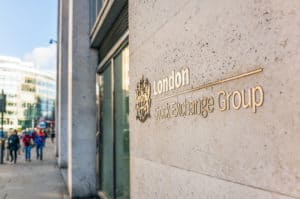 The London Stock Exchange Group (LSEG) is investigating an ongoing outage that has impacted several products and services offered by its recently acquired Refinitiv data unit.
LSEG confirmed the ongoing outage on the Refinitiv Eikon platform began at 8:30 am GMT on 8 April and remains ongoing.
"We're aware of an ongoing incident impacting a number of our products and services. We are currently investigating the cause of the issue and working hard to resolve the problem. We apologise to customers for the disruption," LSEG said in a statement on social media. 
LSEG's acquisition of Refinitiv was completed in January, after confirming plans for the blockbuster deal in August 2019. Last month, the exchange said it expected to spend more than £1 billion in 2021 to cover costs associated with the integration of Refinitiv and its Borsa Italiana separation.
Speaking on LSEG's full-year 2020 earnings call, group chief financial officer, Anna Munz, told analysts that roughly £700 million of the projected total of £1 billion would cover legacy costs and expenditure across LSEG and Refinitiv. She confirmed that a further £150 million had been allotted to cover costs and investments relating to the integration of Refinitiv. 
Around £50 million of that was also set aside for the separation of LSEG's Borsa Italiana business, which it agreed to offload in order to seal its $27 billion merger with Refinitiv. 
"This investment reflects the ongoing spend at LSEG and Refinitiv, plus some costs associated with the achievement of cost and revenue synergies, and additional expense for the separation and divestment of Borsa Italiana," said Munz in a March statement.