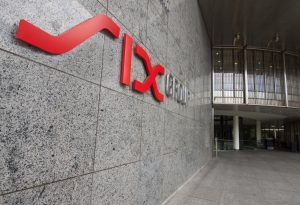 Shareholders in Spanish stock exchange Bolsas y Mercados Españoles (BME) have accepted a €2.8 billion takeover bid from Swiss exchange operator SIX Group.
SIX confirmed in a statement it had acquired 93.16% of equity share capital in BME for €2.6 billion at €32.98 per share. The accepted offer has been adjusted from the initial bid of €34 per share due to additional dividend payments linked to the deal.   
"SIX is committed to preserving and strengthening BME's position in Spain," said Jos Dijsselhof, CEO of SIX. "The combined group will create innovation hubs in Spain and attract new pools of capital to the Spanish market. We look forward to fulfilling the various commitments we have made to the Spanish authorities ahead of the integration process, which we aim to begin as soon as possible."
As SIX confirmed its intensions to acquire BME in November, pan-European exchange operator Euronext also said it was in talks to acquire the Spanish bourse. In March, Euronext confirmed it would not make a bid for BME, as SIX received various regulatory approvals for the takeover from authorities in Spain.
Under changes to management, Javier Hernani Burzako, CEO of BME, will join the executive board at SIX. Burzako commented that the combined group will be able to better address the growing needs of the Spanish market and expand its global footprint.
"Together we have a stronger business model that will enable us to continuously improve our products and services offering as well as significantly grow our client reach," he added. "BME will continue to respond to the needs of its clients and its market, as part of a stronger group that is eager to invest and innovate."
SIX confirmed through its 2019 report published in March that it will continue to look for opportunities to acquire other market infrastructure providers, and that it has sufficient funding to do so.