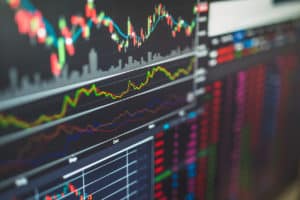 US investment bank Goldman Sachs has signed up to a cross-currency swaps settlement service established through a partnership between CLS and IHS Markit.
Goldman Sachs is the eighth settlement member to sign up to the platform, which combines CLS's payment-versus-payment (PvP) settlement with IHS Markit's MarkitSERV trade confirmation system.
Members are able to send cross-currency swaps to CLS for settlement and flows are multilaterally netted against other FX transactions in the system, which both CLS and IHS Markit said serves to reduce daily funding requirements for clients.
"Becoming a participant of the cross-currency swap service provided by CLS and IHS Markit helps us to further mitigate settlement risk, and we expect to see further operational and funding efficiency benefits as more counterparties join the service," said Richard Chambers, global head of short macro trading at Goldman Sachs.
Goldman Sachs is already a client of CLS. In July last year, the investment bank joined JP Morgan in signing up to CLS's same-day settlement service for forex, CLSNow, which allows banks to exchange currency positions with mitigated settlement risk on an almost real-time basis.
"Demand has never been higher from market participants for risk mitigation, liquidity optimisation and post-trade efficiency," said Keith Tippell, head of product at CLS. "This demonstrates the benefits we can deliver to our clients by leveraging our unique position as a financial market infrastructure in the FX marketplace and collaborating with established service providers that share the same client base, such as IHS Markit."