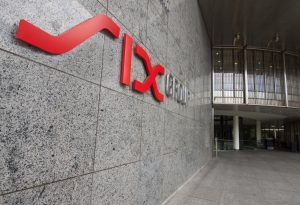 SIX Group has said it will target further acquisitions to grow its business in the long-term, as it awaits approval from Spanish authorities to acquire Bolsas y Mercados Españoles (BME) for €2.8 billion.
In the market operator's 2019 report, SIX Group said that to implement its growth strategy it will look at carrying out more takeovers, and has sufficient financing options to do so.
"As a profit-oriented company, SIX aims not only at completing its task as a financial market infrastructure provider, but also at generating sustainable profit," SIX Group said in the report. "To continue improving its own efficiency and fulfil its mandate in an increasingly competitive environment in the long run, SIX intends to grow both organically and through acquisitions."
SIX Group is currently locked in a battle to acquire Spain's BME with European exchange group Euronext. The Swiss exchange group made an all-cash offer for 100% of the share capital of BME of €2.84 billion, and filed with regulators to kick-start the acquisition process.
Paris-based Euronext then confirmed in a separate statement, in response to press speculation, that it was also in talks to acquire BME, which may lead to a counter offer being made. Euronext added it will make further announcement on the talks with BME when appropriate.
In the SIX Group annual report, the institution clarified that its offer to acquire to BME is still subject to approval from the Spanish National Commission on Markets and Competition, the Spanish Securities Exchange Commission (CNMV), as well as the Spanish Government.
"If Spanish supervisory authorities approve the intended all-cash voluntary tender offer by SIX for BME, it would bring economies of scale and efficiency advantages in terms of technology and securities services," SIX added. "Both would strengthen the international competitive position of SIX as financial market infrastructure operator and further boost its growth strategy."