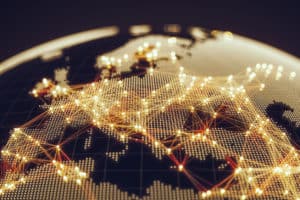 Euronext has said it will not make an offer to acquire Spanish stock exchange Bolsas y Mercados Españoles (BME), shortly after SIX Group gained approval in Spain for the takeover.
The pan-European exchange group confirmed in a statement that despite seeing significant potential synergies for the merger, a competing offer would not create value or generate adequate returns on invested capital for the exchange group's investors.  
SIX Swiss Exchange is moving forward with its €2.8 billion bid for BME, after the institution gained approval from the Spanish Economy Ministry and Spain's National Securities Market Commission (CNMV) last week.
Euronext confirmed shortly after SIX made its offer for BME in November last year that it was also in talks with to acquire the Spanish bourse, although never officially made an offer. It said at the time it was in discussions with the board of directors at BME, and would make further announcements on a counter-offer in due course.
"Euronext is convinced of the strong industrial benefits that a combination between BME and Euronext would bring to the Spanish capital markets and the wider European capital markets, in particular to build the backbone of the Capital Markets Union within the European Union," Euronext said in its most recent statement.
Last year, Euronext found itself competing with Nasdaq to purchase Norwegian stock exchange Oslo Børs. Following various offers and counter bids from both sides, Nasdaq eventually withdrew its bid allowing Euronext to acquire the stock exchange for €625 million.