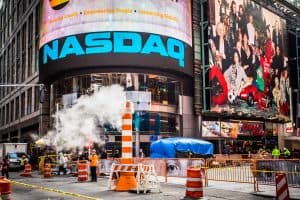 Nasdaq has announced it has withdrawn its acquisition offer for Norwegian stock exchange Oslo Børs, after a lengthy battle with rival Euronext.
After failing to accumulate the required level of shareholder support for its bid for one of the few remaining independent stock exchanges left in Europe, Nasdaq announced it had withdrawn its bid, effectively leaving the way clear for Euronext to complete the acquisition.
In a statement, Nasdaq said it would "continue to work closely with institutional and retail investors, listings clients, regulators, and prospects throughout the region to help foster economic growth."
The exchange operator had previously intended that the acquisition to strengthen its position in the Nordic markets, where its Copenhagen venue recently launched a ten-minute phase for market participants to continue trading after the lit order book closing auction.
"The support our offer received from the Norwegian business and financial community emboldens our European strategy and strengthens our commitment to our clients and the region," said Lauri Rosendahl, president of Nasdaq Nordic.
"This process has allowed us to establish even deeper ties to our clients and we will continue to move their interests forward by further expanding our commodities franchise and extending our overall European presence, of which Norway will remain a crucial part. Further developing and integrating local ecosystems to advance economies through more effective capital markets will remain a key priority for Nasdaq in Europe."
Euronext announced its intentions to acquire Oslo Børs for around €625 million at the end of last year following an auction of the Norwegian exchange's shares which was covertly arranged by its largest shareholders. Nasdaq then launched its own offer for the Norwegian exchange, leading to a bidding war between the two groups throughout the early part of this year.
Earlier this month, Euronext moved closer to sealing its acquisition of Oslo Børs after its bid received clearance from the Norwegian Ministry of Finance, which was subsequently unanimously approved by Euronext's shareholders three days later.