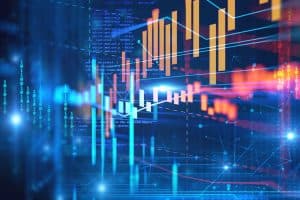 Refinitiv has announced a new deal to expand its coverage of Australian and New Zealand fixed income and interest rate derivatives markets.
The data vendor will act as a global data distributor for Yieldbroker data and will be made available to users via the Elektron data platform or on desktops via the Eikon platform. Price data and analytics are sourced directly from Yieldbroker's electronic trading platform which provides active liquidity across bonds, credit, interest rated derivatives, bank bills and repos, trading in excess of $2.75 trillion annually.
"Yieldbroker is the most widely-used reference source for Australian and New Zealand fixed interest securities and through Refinitiv, our clients have access to a trusted source of data to help with their pre-trade and post-trade risk and compliance obligations," said Debra Walton, chief revenue officer at Refinitiv.
"We are very pleased to be able to expand the depth and breadth of our fixed income content through this agreement, which is part of our ongoing commitment to deliver new and unique content as a core foundation of our data analytics and workflow solutions."
Earlier this month Refinitiv announced it is to acquire order management system specialist AlphaDesk to boost its end-to-end trading portfolio.
Refinitiv will integrate the AlphaDesk platform, which provides order and portfolio management, risk, and compliance solutions for buy-side users, into its existing front-office suite that includes the EMS platform from REDI, which it acquired in January 2017.