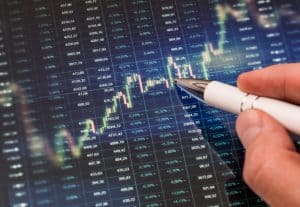 Refinitiv has announced it is to acquire order management system specialist AlphaDesk to boost its end-to-end trading portfolio.
Refinitiv will integrate the AlphaDesk platform, which provides order and portfolio management, risk, and compliance solutions for buy-side users, into its existing front-office suite that includes the EMS platform from REDI, which it acquired in January 2017.
 The vendor currently provides pre-trade data and analytics through its Eikon platform, and will use the multi-asset and multi-currency reach of the AlphaDesk OMS platform to expand its workflow capabilities as the roles of buy-side traders and portfolio managers continue to converge.
Terms of the deal were not disclosed, although Refinitiv stated it expects the acquisition to close in the second quarter of 2019.
"Our past collaboration with AlphaDesk makes them a strong fit for us, and the integration of their platform with our existing products further expands Refinitiv's presence as a premier trading solution for professionals across the buy-side community," said Michael Chin, managing director and co-head of Trading, Refinitiv.   
"With the acquisition of AlphaDesk, Refinitiv now delivers an even more powerful buy-side trading solution that is flexible, compliant, interoperable, and covers all segments of the trading workflow.  As a cloud-based provider, AlphaDesk further aligns with Refinitiv's overall cloud strategy, and will help provide a more seamless path to implementation and integration yielding significant cost-savings and agility for our clients."   
The move will put Refinitiv, more known for its data provision services, in competition with established OMS vendors such as Bloomberg and Charles River, which was acquired by State Street in October last year.
In April this year, Deutsche Borse confirmed it was in talks to acquire Refinitiv's foreign exchange trading platform, FXAll, in a deal valued at around $3.5 billion.