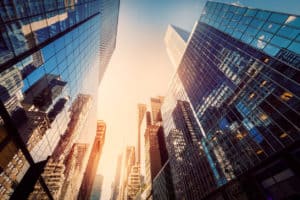 Broker-dealer MUFG has expanded its macro trading business and hired a fixed income strategy head from investment bank Nomura.
George Goncalves joins MUFG as head of US macro strategy in New York after almost a decade at Nomura Securities, first as the chief US rates strategist and more recently as head of fixed income strategy for the Americas.
The addition of Goncalves follows MUFG's recent expansion of its fixed income platform. Within the last year, the bank appointed Mitchell Nadel and Steven Feinburg as co-heads of flow products, leading macro trading.
MUFG said aligning Goncalves' macro strategy expertise with its flow products platform will further drive its business and client servicing. He will report to John Karabelas, head of institutional investor sales for the Americas.
Prior to his time at Nomura, Goncalves was the head of fixed income strategy at Cantor Fitzgerald and a senior research analyst at Morgan Stanley as well as Bank of America.
Goncalves started his career in the fixed income markets on the buy-side at the formerly known Merrill Lynch Asset Management division in institutional separate accounts, analysing and co-managing portfolios of treasuries, short-term credit and mortgage-backed securities as an assistant portfolio management analyst.
"As we continue to reposition MUFG's fixed income platform to better serve our institutional clients and look to expand our connectivity to the Japanese market, we are excited to have George join our team," said Nadel.
"George's strong reputation in the industry and experience in the US and with Japanese investors, along with his thorough market-based views, will benefit our client franchise and the bank."