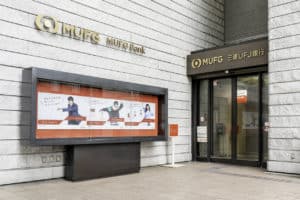 Mitsubishi UFJ Financial Group (MUFG) has promoted its deputy chief executive of global corporate and investment banking (GCIB) to head up the division as vice chairman.
Randall Chafetz becomes vice chairman, effective 29 June, after serving for the last 22 years at MUFG, most recently as deputy chief executive of GCIB.
He originally joined MUFG as head of capital markets of its predecessor, Bank of Tokyo Mitsubishi, in 1998, going on to hold several different roles both in the US and globally, including head of corporate and investment banking for the Americas.
In 2013, he was appointed executive officer of the bank, based in Tokyo, responsible for its global corporate business and international investment banking business.
In his new role he will be based in New York and continue to report to Masato Miyachi, chief executive of GCIB at MUFG.
"Randy has achieved a series of firsts in his banking career of more than 35 years: He was MUFG's first non-Japanese executive officer; was the first of our overseas executives to take up a position in our Tokyo Head Office; and will now be GCIB's first vice chairman," said Miyachi.
"In his new role, Randy will be instrumental in helping GCIB realize our vision of being a premier business partner to our clients."
As vice chairman, Chafetz will provide senior relationship support to MUFG's clients across the globe, including financial institutions, institutional investors and corporate clients. He will also serve in an advisory role for GCIB's global strategy.
"I am honoured to be appointed vice chairman and look forward to helping GCIB deliver value-added solutions to our global clients," said Chafetz. "I see this role as an opportunity to strengthen GCIB's relationships and forge new ones, especially among financial institutions, institutional investors and financial sponsors."
The news follows the appointment of fixed income expert George Goncalves as MUFG's new head of US macro strategy, in April this year. The appointment marked a continuation of the firm's macro trading expansion plans.