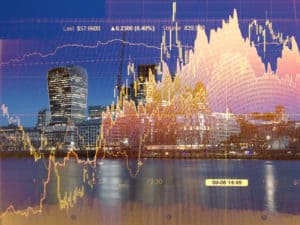 Infrastructure and technology provider Pico has consolidated its offering with Goldman Sachs-backed trading and market data software solutions provider, Redline Trading Solutions.
Financial terms of the acquisition were not disclosed.
Pico called the deal a "key milestone", with the addition of Redline's multi-asset software solutions providing access to a common API for global markets via Pico's network. The infrastructure and technology provider added that the addition of Redline's revenue stream and client opportunities lent themselves to its growth strategy.
Redline provides ultra-low latency software solutions and common APIs to over 180 global venues serving global banks, quantitative hedge funds, electronic trading firms, exchange-traded fund (ETF) market-makers and exchanges.
"As the trading environment becomes more globalised and continues to produce increasing amounts of data, clients are seeking greater efficiency in market infrastructure services and data consumption," said Jarrod Yuster, chairman, founder and co-CEO of Pico.
The deal follows Pico's July 2019 acquisition of Dublin-based Corvil Analytics, which created a combined company operating under the Pico brand servicing more than 400 banks, exchanges, asset managers and technology vendors.
The latest acquisition should strength Pico's growth strategy by adding Redline's fully recurring revenue stream and high-margin business to its bottom line, as well as expanding its client base and boosting in-house expertise. Pico also confirmed plans for to continue investment into Redline's service offering following the acquisition, allowing the brand to deliver real-time and historical normalised financial market data formats via wire protocol or API.
"We have partnered on past initiatives, and we will now be able to access Pico's globally deployed service organisation, leading analytics and infrastructure footprint to scale our offerings to more geographies," said Mark Skalabrin, founder and chief executive of Redline.
"We foresee great collaboration between our teams in the coming years in order to continue to meet clients' evolving needs."