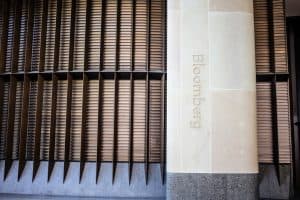 US securities and commodities broker INTL FCStone is now active as a liquidity provider on Bloomberg's multi-bank FX electronic trading platform, FXGO.
The move means that INTL FCStone will be able to contribute liquidity and executable pricing across a range of currencies. Market participants can trade from FXGO's liquidity pools through their Bloomberg Terminal, and request access to INTL FCStone's prices via the directory.
"We are pleased to offer our services as a liquidity provider on FXGO and see market opportunity due to the global scope of Bloomberg and their multi-asset class of users connected to the platform. These users will now be able to leverage INTL FCStone's expertise in efficiently pricing and executing FX transactions," said Mike Wilkins, head of FX sales and trading at INTL FCStone.
The multi-bank platform allows for execution of spot, outright, swap, non-deliverable forwards, deposit, order and option transactions. It also allows for netting, staging, pre- and post-trade allocations, reporting and straight-through processing.
In September, Bloomberg launched a new integration tool for algorithmic orders on the FXGO platform, with Goldman Sachs among the first liquidity providers to participate. The technology merged Bloomberg's FX execution and straight through processing tools with Goldman Sachs' pre-trade, in-flight and post-trade analytics.
"Expanding Bloomberg's electronic trading solution FXGO to offer a new algo analytics framework allows us to give the FX community real-time access to the banks view of liquidity and order execution. This brings new levels of market transparency and trading efficiency to our clients in the dynamic and evolving space of algo execution," said Tod Van Name, global head of FX trading at Bloomberg, at the time.