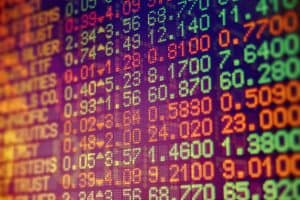 Bloomberg has added the pre-trade analytics tool by ING's Katana to its App Portal to improve insights for bond market dealers and asset managers.
Users of the Bloomberg Terminal can access the app and identify relative value opportunities generated by Katana's proprietary machine learning technology.
Katana screens around 200 million bond pairs to find spread difference anomalies, expanding the insights available to those trading in the USD IG, emerging markets corporates and sovereigns, EUR IG, EUR sovereigns and SSAs fixed income markets.
"After 18 months of steady organic growth, Katana is ready for the distribution and opportunities that Bloomberg offers through its global client base," said Santiago Braje, founder and chief executive at Katana. 
"With the continuous growth of corporate bonds issuance, high performance relative value analytics can no longer be limited to a restricted number of bonds analysed off a spreadsheet. Making Katana available as an App on The Bloomberg Terminal will help Terminal users to make faster decisions."
Founded several years ago by ING, Katana was recently spun out by the Dutch bank as an independent venture to accelerate the platform's growth. The advanced analytics portfolio tool was developed from ING Labs using a machine learning algorithm that scans the bond market to provide investment ideas.
ING said when confirming plans to spin out Katana that it will invest a further £1.5 million into the platform as part of a £3 million funding round with other investors. Katana is also supported by investment teams at PGGM, one of the largest pension fund managers in the Netherlands.