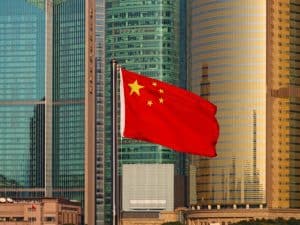 Bloomberg has struck a deal with the China Foreign Exchange Trade System (CFETS) to become the first trading platform to offer access to both of the China's interbank bond market (CIBM) Direct and Bond Connect schemes.
Announced at the China Bond Market International Forum, the agreement with the CFETS means qualified investors can now begin trading onshore Chinese bonds via the Bloomberg Terminal under both initiatives.
For the CIBM Direct scheme, Bloomberg's VCON voice confirmation feature is connected to CFETS for trade ticket communication, so that offshore investors can send trade details to their onshore agent banks on the Terminal. Onshore banks can also send messages to offshore clients using VCON to register trades on the CFETS.
Similarly, the Bond Connect initiative is now accessible to investors on the Terminal via Bloomberg's TSOX execution management system (EMS). Terminal clients will be able to request quotes from user-selected Chinese dealers who support Bond Connect. Blomberg said that the move means TSOX users and traders will benefit from end-to-end handling of Bond Connect transactions for greater transparency.
Mary Schapiro, vice chair of global public policy and special advisor to the founder of Blomberg, commented that Bloomberg has been working closely with the People's Bank of China, Hong Kong Exchanges and Clearing (HKEX) and the CFETS to expand investor access to China's bond market.
"With these two new access channels, we expect the appetite to seek yield, liquidity and alpha in China's $12 trillion bond market to grow further," she added. "As China continues to deepen its financial reform, China's bond market is an opportunity many investors can no longer ignore."
HKEX confirmed in November that Bloomberg had become the second approved trading platform to operate within Bond Connect, the cross-border bond trading and settlement scheme that links the Mainland China and Hong Kong markets.
Tradeweb was confirmed as the first approved trading platform of the Bond Connect scheme shortly before its launch in July 2017, providing the main trading interface for offshore investors accessing the trading link. Tradeweb also launched a block trading functionality via the Bond Connect initiative to allow investors to complete transactions from multiple funds in a single block.
"The global financial community has been looking forward to these additional trading solutions and channels from Bloomberg," Tu Hong, chief investment officer at the Bank of Communications, also commented. "These trading solutions will not only provide additional avenues for foreign investors, but will also simplify the workflow for market participants, creating maximum efficiencies."