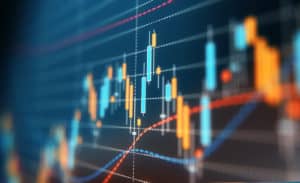 Fixed income trading venues and data providers Bloomberg, MarketAxess and Tradeweb have signed a joint venture agreement to become the fixed income consolidated tape provider (CTP) in the EU, subject to regulatory approvals.
The three venues have selected cloud-native financial data management firm FINBOURNE Technology as the infrastructure provider to build and operate the CT for the joint venture company.
The appointment of FINBOURNE followed a detailed evaluation process, which considered critical compliance, operational, technical and security aspects of a fit-for-purpose CT. The firm will work closely with the joint initiative to demonstrate the capabilities and features of their proposed CT platform.
"We are pleased to have won the tender to work with these leading firms, who are deeply focused on quality data, and are highly experienced in fixed income markets and running regulated Approved Publication Arrangements (APAs)," said Thomas McHugh, chief executive and co-founder of FINBOURNE Technology.
"Importantly, we see this as further validation of our modern, cloud-based, API-first technology, to deliver critical market data access and transparency."
Neil Ryan has been appointed by the firms to lead the CTP initiative. Ryan has more than 30 years' experience in a range of senior fixed income roles.
He will oversee the production of a comprehensive prototype utilising the venues' capabilities in fixed income and trade reporting, to be able to deliver a consolidated tape (CT).
"The time has come to provide the European fixed income markets with a consolidated tape that is led by an initiative with deep experience in low-latency data processing, cleansing, consolidation and publishing within a regulated framework," said Ryan.
"Our motivation is to improve transparency and spur electronification in the fixed income space. Our end goal is a cost-effective CT that treats both data contributors and consumers fairly, while enabling open and impartial access to meaningful and helpful data using existing infrastructure."
The joint venture has been in the works since June last year, when Bloomberg, MarketAxess and Tradeweb set out plans to apply to become the consolidated tape provider through the public procurement process organised by ESMA.
Following the announcement, the three entities prepared a competitive request for information process to begin reviewing independent third-party partners that have the potential to offer the consolidated tape service.