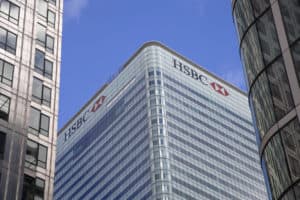 HSBC has today launched a new artificial intelligence service to enhance the way institutional investors connect to the markets globally.
Named AI Markets, the service uses natural language processing (NLP) to enhance institutional interaction with the markets including allowing them to generate bespoke analytics and gain access to HSBC's cross-asset data sets.
The bank said its global footprint paired with the service's NLP offering will allow it to deliver a more advanced pricing and execution interface for institutional investors.
"HSBC AI Markets has been built from the ground up with user experience in mind," said Richard Bibbey, global head of FX, EM rates and commodities at HSBC.
"It is designed to be adaptable, collaborative and dynamic in order to deliver solutions that fit the specific needs of each client."
The new service is available via HSBC's execution platform Evolve, third-party platforms or directly through an API.
HSBC has been a supporter of AI-based initiatives for several years, also previously rolling out an artificial intelligence powered rules-based multi-asset investment strategy for portfolio construction, known as AiMAX, and launching an AI pricing chat bot for FX options in April and February 2021 respectively.