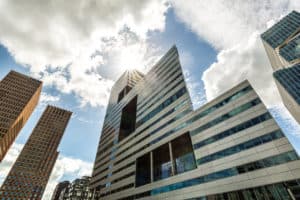 KNG Securities International has named London-based Halila Mazin as it's the newest addition within its credit trading team, in a bid to strengthen its distressed debt and emerging markets offering.
Mazin previously spent 15 years working for Barclays' investment banking arm, Barclays Capital, focused on distressed and emerging markets debt.
Speaking in an announcement, KNG highlighted the strategic importance of both Mazin's 20 years of experience in sales of high-yield corporate and emerging market credits, as well as his network of institutional investors.
He was most recently director of business development at boutique private investment vehicle, Ancora Investment, working specifically on long term investments.
Speaking to his appointment, Mazin said: "I am excited to be joining KNG, an ambitious firm that is growing in High Yield and EM. I am looking forward to helping them further expand their franchise and providing investment solutions to our clients."
His appointment follows that of Turkish fixed income expert Cagri Kutman, CIS specialist Igor Nartov, Latin America-focused veteran Christian Laloe, and ex-Goldman Sachs distressed debt analyst Andrew Lee.
Andrea Podesta, managing partner, at KNG Securities highlighted Mazin's expertise in developed and emerging market high-yield credits and added: "His longstanding relationships within the fixed income investment community will be a significant addition to our firm."