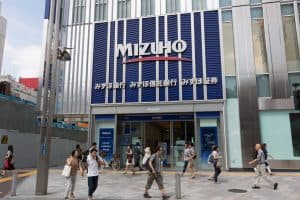 Mizuho Financial Group has entered a definitive agreement to acquire Greenhill & Co. in an all-cash transaction at $15 per share, reflecting an enterprise value including assumed debt of $550 million.
The acquisition will help accelerate Mizuho's investment banking growth strategy, building on Greenhill's 27-year history of advising clients on significant mergers & acquisitions, restructurings and capital raising transactions.
Once the transaction is completed, Greenhill will operate globally from its 15 locations as the M&A and restructuring advisory business of Mizuho. Greenhill will maintain the same brand for that business, with existing leadership remaining in place.
Scott Bok, chairman and chief executive of Greenhill, will become chairman of the M&A and restructuring advisory business, while Kevin Costantino and David Wyles, who serve as co-presidents, will become co-heads of the business.
The Greenhill business will sit within Mizuho's banking division which Michal Katz, head of banking in the Americas, currently leads.
"Greenhill is a proven industry leader, and its team has led many of the largest and most complex transactions for clients globally, across a wide range of sectors," said Jerry Rizzieri, president and CEO, Mizuho Securities USA.
"Mizuho is committed to the expansion of its investment banking platform, and we are excited for the Greenhill team and brand to become a core pillar of this strategy."   
Greenhill's 370 employees will join Muziho as part of the transaction, with both management teams stating that they are committed to a seamless transition for all clients and employees.
"Our clients will continue to receive the same high quality advice from the same team, operating under the same brand, overseen by the same management," said Bok.
"In addition, those clients will now benefit from access to the wide range of financing, capital markets and other products offered by Mizuho, one of the world's leading banks. Our employees will see little change in their day‐to‐day work and will benefit from access to Mizuho's vast global client base as well as its broad range of products."
The transaction is expected to close before the end of the year and is subject to approval by Greenhill stockholders, as well as regulatory approvals and other customary closing conditions.
Mizuho's proposed acquisition of Greenhill follows a string of recent M&A announcements over the last few months. First announced by The TRADE, State Street confirmed that it had entered into a definitive agreement to acquire outsourced trading firm CF Global in March.
Elsewhere, Deutsche Börse entered into a binding agreement to acquire SimCorp in an all-cash public takeover for $4.3 billion; Deutsche Bank agreed to acquire institutional broker Numis for £410 million; and Liontrust conditionally agreed to acquire its Swiss competitor GAM Holding for £96 million.