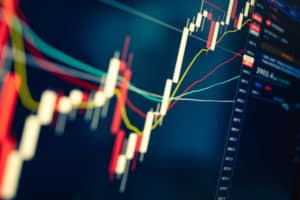 Deutsche Börse has entered into a binding agreement to acquire SimCorp in an all-cash public takeover for $4.3 billion.
To complete the deal, Deutsche Börse will launch an all-cash voluntary recommended public takeover offer for all SimCorp shares except for its treasury shares.
SimCorp has been valued at 3.9 billion euros ($4.3 billion) as part of the transaction that is expected to be completed by the third quarter of this year, subject to regulatory approvals and a minimum acceptance level of 50% plus one share of all SimCorp shares.
In a statement, the pair confirmed that SimCorp's board of directors has already unanimously decided that it intends to recommend shareholders to accept the offer when published.
Once completed, Deutsche Börse has confirmed it will combine its existing data and analytics subsidiaries Qontigo and ISS, grouping them under a newly created investment management solutions segment.
The pair have an extensive existing partnership. In September 2021, SimCorp partnered with Qontigo to offer clients a portfolio optimisation, and risk management and modelling service via its buy-side front-to-back investment management system, SimCorp Dimension.

Read more – SimCorp expands Dimension platform with Qontigo partnership
"SimCorp A/S is a perfect fit strategically and culturally. It is one of the leading global investment management software providers, serving the largest asset managers and asset owners worldwide," said Theodor Weimer, chief executive officer at Deutsche Börse in a statement.

"Through our existing partnership we have come to know and appreciate the management of SimCorp A/S and the strategic transformation they have initiated, backed by a highly competent team of skilled employees. In addition to the SimCorp A/S transaction, we have decided to merge ISS and Qontigo. Both transactions will bring long-term growth, sizeable and tangible synergies, and a significant increase of our recurring revenues."