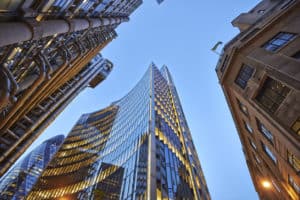 Head of UBS' Neo business, Nej D'jelal, has left the bank to join the London Stock Exchange Group (LSEG) as head of its Workspace platform, effective from the end of this month.
The LSEG Workspace platform offers traders, wealth advisors, research analysts, portfolio managers and investment bankers with access to financial data, news, analytics and productivity tools in what the firm describes as an intuitive end-user experience.
"Nej will be responsible for delivering our ambitious agenda for the Workspace platform, through the LSEG Microsoft Partnership," said Dean Berry, group head of trading and banking solutions at LSEG, in a statement on social media.
"Nej is a proven industry leader who brings over two decades of experience in building, operating, and commercialising client-centric aggregation and marketplace platforms at leading firms."
D'jelal joins LSEG after two and a half years at UBS heading up its cross-asset investment banking platform.
Prior to joining UBS, he spent eight and a half years at Barclays in electronic equities roles, four and a half years at Plato Partnership as a co-founder and co-chairman and six years at Goldman Sachs in an electronic trading role.
Previously in his career, he also held analyst roles at Citi and Logica.