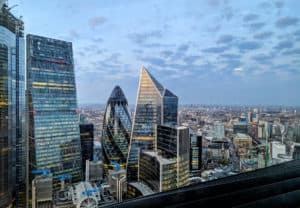 UK asset manager Liontrust has conditionally agreed to acquire its Swiss competitor GAM Holding for £96 million following murmurs of the deal in April.
The deal, once completed in the fourth quarter, will create a global asset manager with £53 billion in assets under management and administration, and expand Liontrust's product range into fixed income, thematic equities and alternatives.
It will also greatly expand the institution's European presence, particularly in Switzerland.
Liontrust has confirmed it intends to rebrand all GAM funds as Liontrust as soon as possible after completion of the deal and for the GAM business to operate under the Liontrust brand.
"This is a significant acquisition that accelerates the growth of Liontrust through enhancing our distribution globally, product capability and investment talent," said John Lons, chief executive of Liontrust, in a statement
"Liontrust and GAM are both client centric businesses that thrive on providing solutions and first-class service. The enlarged company will provide the platform from which to deliver this to a broader client base."

Rumours that the Liontrust deal was on the cards began circling last month. GAM had reportedly been in the market for a buyer for some time. 

The M&A flurry

The deal follows several other major merger and acquisition announcements in the last few weeks including Redburn's merger with Atlantic Equities to create a London-headquartered transatlantic broker. Tradeweb also confirmed it is in advanced talks to acquire Australian electronic trading platform Yieldbroker for $82.7 million.

Other big recent M&A moves include Deutsche Bank's acquisition of Numis for £410 million and Deutsche Boerse's acquisition of SimCorp for an eye-watering $4.3 billion.