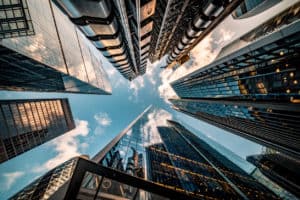 The London Stock Exchange Group (LSEG) and Barclays have announced a multi-year strategic partnership spanning the "full ecosystem of the business".
The partnership will see Barclays use LSEG products and services across investment banking, capital markets, wealth and private banking and retail.
Barclays will also utilise the partnership to support its digitalisation journey and cloud adoption.
The pair confirmed in a statement that Barclays is also in discussions to join LSEG and Microsoft's Design Partner Programme which kicked off when the pair confirmed their strategic partnership in December last year.
"LSEG is a long-term client and partner to Barclays and this engagement will see us working together to enhance existing offerings and develop new and innovative products and services," said Paul Compton, global head of corporate and investment bank (CIB) and president of Barclays Bank.
"Continuing this relationship will maximise how we deliver results for clients globally, accelerate our digital transformation and advance our goals of consolidating relationships with a smaller number of global strategic market data vendors."