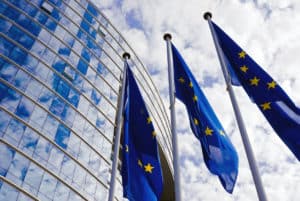 The European Securities and Markets Authority (ESMA) has recognised four additional third country central clearing counterparties (TC-CCPs) under Article 25 of Emir, increasing the total number of ESMA-recognised TC-CCPs to 39.
The four newly recognised TC-CCPs are Bursa Malaysia Derivatives Clearing Berhad, Taiwan Futures Exchange, Cámara de Riesgo Central de Contraparter de Colombio and Tel-Aviv Stock Exchange Clearing House.
"The recognition of these four TC-CCPs follows the conclusion of standard Memoranda of Understanding (MoUs) between ESMA and their respective supervisory authorities, namely the Securities Commission Malaysia, the Financial Supervisory Commission Taiwan, the Superintendencia Financiera de Colombia and the Israel Securities Authority," The EU markets watchdog said in a statement.
Alongside the addition of the four newly recognised TC-CCPs, ESMA has withdrawn the recognition of six TC-CCPs established in India, effective 30 April 2023.
Among those to receive recognition withdrawals are The Clearing Corporation of India, Indian Clearing Corporation, NSE Clearing, Multi Commodity Exchange Clearing, India International Clearing Corporation and NSE IFSC Clearing Corporation.
The decision to derecognise the six Indian TC-CCPs followed no cooperation arrangements between ESMA and Indian regulators (the Reserve Bank of India, the Securities and Exchange Board of India and the International Financial Services Centres Authority).
"After conducting its assessment, ESMA established that not all of the cumulative conditions under Emir for the recognition of these six TC-CCPs are met, as no cooperation arrangements (compliant with Article 25(7) of Emir) have been concluded between ESMA and each of the relevant Indian authorities, i.e. RBI, SEBI and IFSCA. Therefore, the condition under point (c) of Article 25(2) of Emir is not met," ESMA said in a statement in October last year.
"As a result, ESMA concludes that these TC-CCPs cannot continue to be recognised in the European Union under the currently applicable Emir regime. As of the date of application of the withdrawal decisions, these TC-CCPs will no longer be able to provide services to clearing members and trading venues established in the EU."
UK CCPs post-Brexit
In December last year, the European Commission revealed plans to re-claim a chunk of EU clearing volumes as part of updates to the Capital Markets Union in its Emir Review. As part of the changes, all relevant market participants are required to hold active accounts at European CCPs for clearing at least a portion of specific derivative contracts.
Read more: Post-Brexit derivatives clearing tussle continues as European Commission clamps down on non-EU CCPs
Within the UK, ICE Clear Europe, LCH and the London Metal Exchange were all granted a temporary three-year equivalence until June 2025 in March last year. However, regulators noted that there will not be any addition equivalence decisions after that period, emphasising that participants should reduce their reliance on CCPs in the UK.