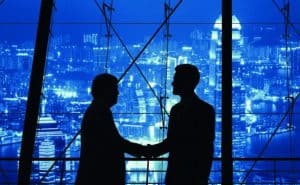 Fixed income investment banking boutique KNG Securities has appointed CIS specialist Igor Nartov as emerging markets (EM) senior advisor.
Nartov is a senior fixed income trader with more than 12 years' experience in EM FX and rates markets.
He joins KNG Securities from investment bank VTB Capital, where he oversaw the local currency government bonds trading franchise.
Nartov also brings market-making experience in a wide range of products including FX, local rates, interest rates derivatives and structured notes in both EM and G10 areas.
Outside of the CIS region, Nartov has also had experience in Central and Eastern Europe, South Africa, Turkey, Mexico and frontier markets FX and rates products.
KNG Securities stated that his knowledge and experience in emerging markets, including the CIS region, will be strategically important to the firm. 
"The appointment of Igor Nartov as EM senior advisor is a major step forward for the firm and our Fixed Income Business. Our clients value KNG's ability to provide liquidity in some of the most difficult and illiquid Fixed Income securities, and Igor's insight allows us to navigate these complicated markets more proficiently," said Andre Podesta, managing partner at KNG Securities.
"He will expand our capabilities significantly, granting expertise in a wider range of CIS bonds, and EM bonds in general. This is just one of several moves we plan to make as we deliver our strategy of increasing KNG's focus on EM."