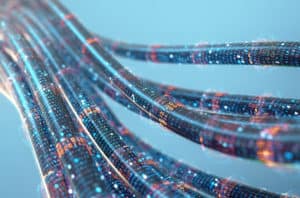 Transaction Network Services (TNS) is in the process of migrating its clients to the new Docklands-based London Stock Exchange Group (LSEG) data centre.
TNS acquired "significant" infrastructure capacity at the new site to do so and has listed the new data centre to its Layer 1 accessible markets. The firm will now continue to allow institutions to co-locate and directly access the London Stock Exchange Group alongside the other venues under its growing umbrella including AIM, Turquoise, FXall and Tradeweb.
The firm claims to offer co-location speeds and direct access that are 10 times faster than traditional layer 3 architectures via its Layer 1 Managed Hosting solution inside the data centre that rack-optimises cabling. The Layer 1 technology "eradicates" the need for multiple switches by a "single hop" architecture to deliver connectivity in 5 to 85 nanoseconds.
"Relocating to the new LSEG facility with TNS has been seamless for our clients," said Jeff Mezger, vice president of product management for TNS' Financial Markets business.
"We have already deployed the equipment, as opposed to those employing a DIY approach with a kit wait-time of up to a year, due to current global supply chain issues. We are providing a full suite of low latency services, including order routing and market data access. In addition to procuring, installing and management of trading infrastructure, we are helping our clients save crucial nanoseconds in the race to execute trades."