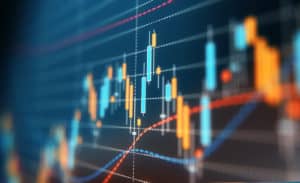 Man Group and Bloomberg have entered a multi-year open-source technology development and product integration agreement for ArcticDB, a new DataFrame database product.
Python-native database, ArcticDB, was built to address the continuously increasing amount of data and complexity of front-office research at Man Group, a challenge that many large buy- and sell-side institutions face.
The agreement is a first-of-its-kind transaction for Man Group and the resulting product will be implemented into Bloomberg's BQuant offering – an analytics platform for quantitative analysts and data scientists in the financial markets to build, test and deploy models for alpha generation, risk and trading.
The BQuant environment is fully integrated with the Bloomberg Terminal, combining Bloomberg data, services and tools with open-source technology such as Pythin and Jupyter notebooks.
Each year, Man Group trades trillions of dollars of buy and sell orders which demand fast, flexible and familiar data science tools with the ability to store and process complex data at an industrial scale. ArcticDB powers use cases including deep tick history analysis and modelling of large corporate bond universes by dealing with individual data elements spanning millions of rows or thousands of columns.
Through the use of ArcticDB, Man Group's investment professional and technologists can better power robust, near-real-time automated trading, alongside enabling point-in-time analysis of research datasets and providing functionality for signal backtesting.
Speaking exclusively to The TRADE, Gary Collier, CTO of Man Group Alpha Technology said: "We think ArcticDB could be useful for anyone or any organisation that is carrying out data science in the modern Python data science ecosystem – if data is being processed and insights extracted at scale, it's a powerful tool to have in the toolbox. Financial data science is a natural starting point for us, given our background, but our view is that opportunities to apply the technology exist across many domains — from bio sciences through to aerospace."
ArcticDB's first iteration was made available on an open-source basis via GitHub. The latest version continues an open-source approach while adding a commercial proposition through an enterprise version for production use.
The latest version is designed to leverage modern cloud object storage, complement any existing data science tech stack, and can be installed with a single command.
"We're excited to collaborate with Man Group to further develop the open source ArcticDB project and to enhance our customers' experience using the BQuant platform by integrating its capabilities," said Shawn Edwards, CTO of Bloomberg.
"This will give Bloomberg's quantitative clients the ability to process, analyse, and backtest using billions of rows of timeseries data in seconds as they seek new ways to generate alpha. In addition, this effort further reinforces Bloomberg's 'open-source first' philosophy, in which our engineers both use and contribute to the broader open-source ecosystem."