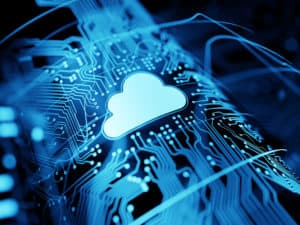 Bloomberg has made its real-time market data feed B-PIPE available in the cloud through Amazon Web Services (AWS) for its clients globally, shortly after rolling out the cloud service for clients in the US.
The move gives clients in Europe, Asia, as well as North America, access to the same real-time market data available through the Bloomberg Terminal. With the feed hosted in the cloud via AWS and other major cloud providers, users can choose their preferred deployment method for data delivery. B-PIPE allows users to simultaneously stream data from 35 million instruments across all asset classes, including data aggregated from more than 330 exchanges.
"As capital markets increasingly embrace the cloud, financial professionals are seeking front office quality applications that provide no-compromise reliability paired with potential cost savings and performance enhancements," said Tony McManus, chief information officer for enterprise data at Bloomberg. "As we continue our journey to service global customer applications irrespective of their deployment model, we have expanded our relationship with AWS to provide continued efficient data delivery and improved speed to value, core commitments of our business."
Bloomberg added that with a growing focus on cloud technology, front-office business divisions are increasingly looking for high-quality data content from applications that are flexible, secure and provide insights and analytics cost-effectively.
"Having access to high-quality real-time market data in the cloud is critical to our business as we continue to expand our data footprint," said Jimmy Karalis, director of data sourcing & strategy at Balyasny Asset Management. "Connecting to B-PIPE on AWS allows us to capitalise on several operational efficiencies, while reducing our overall spend."
Scott Mullins, head of worldwide financial services business development at AWS, also commented that capital markets are beginning to realise the benefits of running applications on AWS, for increased agility and the option to innovate at a faster rate than previously.
"The ability to connect quickly and effortlessly to Bloomberg's enterprise-quality market data in AWS Regions around the world and immediately bring to bear our industry-leading data analytics, data management and machine learning tools is a competitive advantage in an industry where the quality of data, and the speed in which you can derive insights from it matters," Mullin concluded.