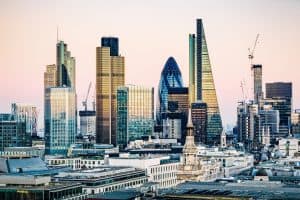 UK hedge fund Man Group has confirmed the appointment of former Deutsche Bank chief executive officer, John Cryan, as its new chairman.
The firm said that Cryan, an independent non-executive director of the company, will take on the role of chairman as of 1 January 2020, following Ian Livingstone's decision to step down from the role after four years.
"I am delighted to be taking on the role of chairman, working closely with the board and the executive management team to guide Man Group through the next phase of its journey," Cryan commented. "My time on the board has already shown me that the company is well positioned to capitalise on its first-class technology and investment expertise, cementing its position as one of the world's leading active investment managers."
Cryan was the CEO of Germany's Deutsche Bank from July 2016 until April 2018, during a turbulent time for the investment bank following a third consecutive annual loss in 2017, with a pre-tax loss of €1.3 billion for the final quarter of the year. He was replaced by long-serving Deutsche Bank veteran Christian Sewing, who was most recently head of bank's private and commercial banking.
Man Group CEO, Luke Ellis, also commented that amid Livingstone's departure and Cryan's appointment, the strategy for the firm remains unchanged as it continues to strengthen and diversify the business.
"It has been a pleasure to work with Ian since he and the board appointed me as CEO," Ellis added. "He has a real breadth of corporate experience and his insights have been incredibly valuable to me and the company. We are delighted that John will be taking on the role of chairman. He has already been a great contributor on the board and I look forward to continuing to draw on his extensive experience of the global financial services industry in the years to come."