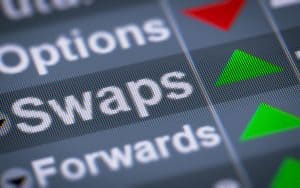 Interdealer broker Tullett Prebon has been fined $13 million by the US derivatives watchdog for failing to supervise its interest rate swaps trading desk, which made false statements on transactions to clients.
The US Commodities Futures Trading Commission (CFTC) said that Tullett Prebon has been issued with two orders filing and settling charges against its Americas business division. Tullett Prebon has been fined $11 million as part of the first order related to supervision failures, and $2 million as part of the second, to do with making false statements.
In the orders, the CFTC stated that Tullett Prebon failed to implement supervisory procedures to prevent its voice brokers on the swaps desk from making false or misleading statements to clients related to certain trades, bids and offers in US dollar medium term interest rate swaps. Tullett Prebon failed to take corrective action when the voice-broking misconduct was brought to its management's attention, and allowed it to continue, according to the order.
"The CFTC is devoted to ensuring price transparency and competition in all markets, whether electronically traded futures contracts or voice-brokered swaps," said CFTC director of enforcement, James McDonald. "As important, the CFTC is committed to ensuring that its investigations and fact gathering processes are not obstructed by false or misleading information."
As part of the order, Tullett Prebon is now required to implement certain measures on the interest rate swaps trading desk, including direct supervision, new software to monitor trades brokered by the desk, publishing internal guidelines, and ensuring clients understand the practices of the voice-brokering business.