Hong Kong Exchanges and Clearing (HKEX) has said it will continue to engage with London Stock Exchange Group (LSEG) shareholders, despite having its £32 billion bid rejected.
LSEG took just two days to turn down the bid from the Asian exchange group, adding that it was "very surprised and disappointed" that HKEX decided to publish its unsolicited proposal just two days after LSEG received it.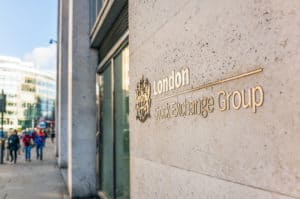 HKEX has now described itself as "disappointed" that LSEG "declined to properly engage" as it hoped to enter into a constructive dialogue with the board.
In a further twist to the saga, which only unfolded on 11 September, HKEX has now said it believes LSEG shareholders should have the opportunity to analyse in detail both transactions – referring to its own strategic plans and its proposal for LSEG to step away from £22 billion acquisition of the data and trading services provider, Refinitiv.
Signalling its commitment, HKEX added that it has held initial constructive discussions with regulators and policy makers.
"The board of HKEX continues to believe that the proposed combination with LSEG represents a highly compelling strategic opportunity to create a global market infrastructure leader," said HKEX in a statement, responding to LSEG's rejection.
HKEX has offered £20.45 a share in cash and 2.495 newly issued HKEX shares.
"Bringing HKEX and LSEG together will redefine global capital markets for decades to come," said Charles Li, chief executive of HKEX, on Wednesday when HKEX went public with details of its offer.
"Both businesses have great brands, financial strength and proven growth track records. Together, we will connect East and West, be more diversified and we will be able to offer customers greater innovation, risk management and trading opportunities. A combined group will be strongly placed to benefit from the dynamic and evolving macroeconomic landscape, whilst enhancing the long-term resilience and relevance of London and Hong Kong as global financial centres."
In its rejection of the HKEX bid LSEG said that, despite its long-term interest in China, its relationship with the Shanghai Stock Exchange (SSE) remains its preferred and direct channel to access the many opportunities with the country.
LSEG and SSE operate a Stock Connect aimed to encourage cross-border investment between the UK and China, providing firms and investors mutual access to the capital markets in both countries via an arrangement between the two exchanges.