The London Stock Exchange Group (LSEG) board has unanimously rejected the £32 billion takeover bid from Hong Kong Exchanges and Clearing (HKEX) adding that it sees no merit in further engagement.
In a letter to the Hong Kong exchange, its chairman, Don Robert, also said it was "very surprised and disappointed" that HKEX decided to publish its unsolicited proposal just two days after LSEG received it.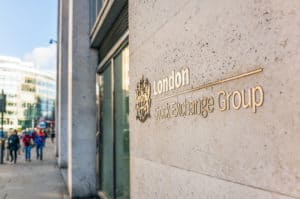 Taking just 48 hours itself to respond to the surprise offer from the Asian bourse, LSEG said it has fundamental concerns about the key aspects of the conditional proposal.
The group – which owns clearing house LCH, along with index provider FTSE Russell and multiple trading venues – said its concerns included strategy, deliverability, form of consideration and value.
LSEG also highlighted how HKEX's "unusual board structure" and how its "relationship with the Hong Kong government will complicate matters".
With the failed offer from HKEX hinging on LSEG pulling out of its own mega deal with Refinitiv, the London-headquartered exchange has reiterated its commitment to the £22 billion acquisition of the data and trading services provider.
"Regulatory approval processes are under way and a circular is expected to be posted to LSEG shareholders in November 2019 to seek their approval of the [Refinitiv] transaction," LSEG said in a statement.
The group added that the transaction remains on track to close in the second half of 2020.
Despite its interest in China, LSEG added that its relationship with the Shanghai Stock Exchange (SSE) remains its preferred and direct channel to access the many opportunities with the country.
LSEG and SSE operate a Stock Connect aimed to encourage cross-border investment between the UK and China, providing firms and investors mutual access to the capital markets in both countries via an arrangement between the two exchanges.