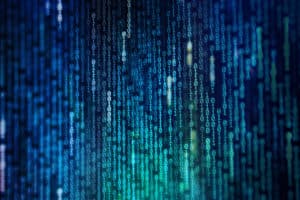 Bloomberg has announced that Sustainalytics' ESG Research and Ratings are now available on its Terminal platform, meeting the needs of investors to access in-depth ESG information.
Sustainalytics' ESG Research and Ratings can now be accessed alongside the broader functionality across the Bloomberg Terminal.
By using Sustainalutics' ESG Risk Ratings, investors are able to utilise material ESG insights for security selection, portfolio management activities, ESG integration, and engagement and voting activities.
Company-level ESG risk is measured by Sustainalytics' ESG Risk Ratings by combining concepts of management and exposure to arrive at a quantitative rating of either severe, high, medium, low or negligible.
The ratings are comparable for companies across different industries.
According to Bloomberg, investors can supplement their research processes by incorporating Sustainalytics' ESG Risk Ratings into their current environment of Bloomberg equity, fixed income, and portfolio analysis tools.
"The demand for ESG data is skyrocketing as today's investors need a holistic picture of potential material ESG issues facing their portfolio companies to fulfill regulatory requirements, meet client demand, and mitigate portfolio risk," said Patricia Torres, global head of sustainable finance solutions at Bloomberg.
"We're pleased to expand our ESG data coverage and offer Sustainalytics' ESG data via the Bloomberg Terminal giving users access to additional high-quality research and data."
Bloomberg's Terminal will now also provide subscribers with access to Sustainalytic's Controversies Research reports and data on roughly 18,000 companies; information that can help investors pinpoint companies involved in ESG-related incidents.
In addition, companies' direct or indirect involvement in the manufacture, sale or support of controversial weapons can be accessed by Bloomberg Terminal subscribers via Sustainalytics' Controversial Weapons Radar Research.
"By taking a material ESG issue focus with our ratings, Sustainalytics offers Bloomberg Terminal users a forward-looking view of companies' ESG risks as well as a lens into how well they manage these risks," said Shila Wattamwar, executive director of ESG product strategy at Sustainalytics.
"Our consistent and transparent risk-based approach can fulfill their users' increasingly diverse needs for ESG research and data, enabling them to make more informed investment decisions."
Adopting ESG metrics and accessing ESG data has seen large demand from the market over the last year. Earlier this month, ICE partnered with GoldenSource to integrate its ESG Reference Data service with GoldenSource ESG Impact, providing ESG data for buy-side and sell-side investors.
The integration enables investment managers to access critical ESG metrics quickly and is particularly beneficial to investment managers as it will help meet strict reporting requirements.