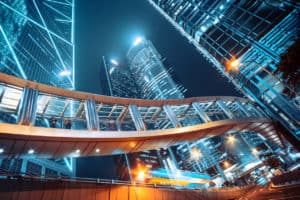 Equity fund manager Blue Creek Capital Management has implemented SS&C's Eze Eclipse as a front-to-back office platform to automate its investment processes for its China fund.
Eze Eclipse will provide speed and flexibility required to bring together Blue Creek's investment team located in Shanghai and its operations located in Hong Kong, SS&C said in a statement.
SS&C's Eze Eclipse front-to-back office cloud-based solution provides market data and electronic trading connectivity with real-time exposure, P&L monitoring, full shadow NAV, and historical performance reporting.
"When we set out to launch our fund, we sought an all-in-one, easy-to-use solution that we could access from anywhere in the world," said Blue Creek REP, Joseph Zhang. "Eze Eclipse stood out among the competition with its modern, intuitive approach to managing trading operations."
The Eze Eclipse platform has signed 27 fund managers in the APAC region in the last 12 months, supporting 20 new fund launches, SS&C claimed.
"We are pleased to help Blue Creek launch its operations quickly, and look forward to supporting the firm's growth," said APAC managing director at SS&C Eze, Edward Bee. "We are committed to serving funds of all types and sizes with innovative technology and hands-on service."
The adoption of Eze Eclipse by Blue Creek follows a streak of wins with the buy-side for SS&C's Eze solutions.
In August, hedge fund BlueCrest Capital Management confirmed it had installed the execution management system (EMS) Eze from SS&C Technologies to boost its multi-asset trading processes.
This announcement was swiftly followed earlier this month by credit manager Bardin Hill Investment Partners who confirmed it had implemented the order management system (OMS) from SS&C Technologies' Eze Software to bolster its fixed income strategies.