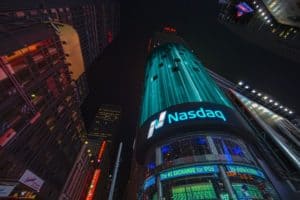 US exchange group Nasdaq has launched a new data feed for Canadian listed equities, Nasdaq Basic Canada, on Refinitiv's Eikon platform.
The data feed will offer investors access to real-time quote and trade data, combining Nasdaq CXC, CX2, and CXD trading books for all TSX, TSX Venture, and CSE listed securities.
"Adding Nasdaq Basic Canada to Refinitiv's first-in-class network means improved access for investors looking for real-time, cost-effective Canadian market data," said senior vice president and head of data for Nasdaq's global information services division, Oliver Albers.
"Nasdaq has been at the forefront of ensuring the public is served with the most resilient and reliable market data, and our collaboration with Refinitiv extends the availability significantly. Investors in Canadian markets will benefit greatly."
Nasdaq added that the benefits of Nasdaq Basic Canada are similar to Nasdaq Basic US, which it said had saved investors more than $270 million in costs since 2009 and provided investors with access to the full range of US equities.
"By adding Nasdaq Basic Canada to our service, we provide our customers with real-time insight through a comprehensive view of Canadian equities. Expanded choice and increased market transparency is always a win for investors," said head of Canada at Refinitiv, Tiffany Welch.
Earlier this month, Nasdaq Nordics alongside exchange operator SIX Group confirmed they had launched the first connection between London and Stockholm, after confirming plans to expand SIX's European microwave network in April.
The launch will provide faster and more secure transactions for market participants, as data and signals can be delivered via microwave infrastructure across Europe instead of using fiber optic cable.