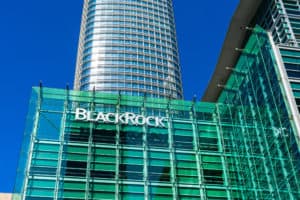 Asset management heavyweight BlackRock has topped an index from Refinitiv that ranks the top 100 most diverse and inclusive organisations globally.
Banking, investment services, and insurance firms led the Diversity & Inclusion (D&I) Index, which is informed by Refinitiv's Environmental, Social, and Governance (ESG) data and designed to measure the performance of more than 10,000 companies.
BlackRock came first with an overall score of 81, with other industry players also making the top 100 including Allianz, which ranked in seventh position with an overall score of 77.75. Investment banks Societe Generale, Citi, and Nomura also featured on the list, ranking in positions 19, 60, and 84 respectively.
"We are grateful to be recognised by Refinitiv for BlackRock's commitment to diversity and inclusion," Manish Mehta, global head of human resources at BlackRock, commented on the results of the index. "BlackRock is committed to continuing to develop and recruit people from all backgrounds who can help us deliver positive outcomes for clients, the firm, and the communities in which we operate."
In an annual report, Refinitiv analysed trends in the diversity and inclusion data and found that diversity of board members globally has increased from five years ago, but stalled at around 30%. Europe, the Middle East, and Africa (EMEA) is considered to have the most culturally and gender diverse boards.
Elsewhere, Refinitiv found that the number of companies with official flexible working policies in place has increased 54% over the last five years.
"The global pandemic has certainly brought to light a renewed focus on diversity and inclusion, reinforcing the reality that we are all in this together. Data-based insights and transparency are a fundamental element of a successful movement to achieve more diverse and inclusive workplaces," commented chief revenue officer at Refinitiv Debra Walton.