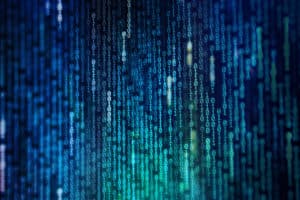 Deutsche Börse has increased its focus on the buy-side by acquiring a majority stake in execution algorithm provider Quantitative Brokers.
The German exchange operator said the transaction is subject to regulatory approvals and is expected to close by the end of this year. The terms of the deal were not disclosed.
Quantitative Brokers will be majority owned by Deutsche Börse upon closure of the acquisition. Co-founders Christian Hauff and Robert Almgren will continue to hold significant stakes in the company and lead the business as chief executive and chief scientist respectively.
"We are investing in a growth business with a renowned, innovative and leading quant team delivering a unique set of competencies in algorithmic execution," said Deutsche Börse head of trading & clearing division, Thomas Book. "The exciting QB platform and team are a perfect fit with both our existing business and our long-term strategic perspective."
Quantitative Brokers is headquartered in New York and also has operations in London, Sydney, and Chennai. It provides execution algorithms and analytics, including transaction cost analysis (TCA), to buy-side, brokerage, and bank clients.
The transaction aims to move Deutsche Börse closer to sources of trading interest in the buy-side value chain, the exchange said, while contributing to its trading and clearing division's growth initiatives. Revenues for Quantitative Brokers this year are expected to be around $25 million.
"The QB team is thrilled to join Deutsche Börse's portfolio of strategic companies to further accelerate our institutional client uptake and global expansion across markets and asset classes," said Quantitative Brokers' CEO, Hauff. "Our partnership with a 30 billion-dollar, global, multi-asset exchange group will provide even greater momentum to our growth plans."
Acquisitions are a key part of Deutsche Börse's current growth strategy. Earlier this week, the exchange made a bid for the London Stock Exchange Group's (LSEG) Borsa Italiana, stating that it would aim to further develop the autonomous exchange should the bid be successful.
Pan-European exchange Euronext and Swiss exchange operator SIX have also made bids for Borsa Italiana, which LSEG is offloading to alleviate competition concerns amid its $27 billion takeover of Refinitiv.