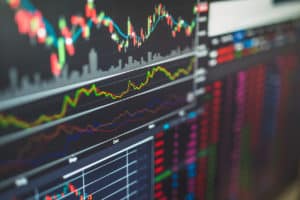 MarketAxess is looking to expand its municipal bond trading services as it confirms plans to acquire central electronic venue for interdealer brokers and dealers, MuniBrokers.
The fixed income platform provider said it has entered into an agreement to acquire MuniBrokers from municipal bond brokerage firm, Hartfield, Titus & Donnelly (HTD). Terms of the deal were not disclosed, but it is subject to closing conditions and expected to close in the fourth quarter of this year.
MuniBrokers offers an electronic municipal bond marketplace, connecting 14 municipal securities broker's brokers, hundreds of institutional traders, and broker-dealers to trade more than $400 million of taxable and tax-exempt municipal bonds each day. HTD has agreed to continue using the MuniBrokers platform to ensure a continued level of liquidity.
"The acquisition of MuniBrokers further bolsters our growing footprint in the municipal bond market," said Chris Concannon, president, and chief operating officer at MarketAxess. "Connecting our leading trading technology with the liquidity of one of the industry's largest electronic inter-dealer marketplace creates a compelling and diverse liquidity solution that will ultimately deliver an improved execution experience."
MarketAxess added the deal will expand its existing municipal bond trading services after recently extending access to its US taxable municipal bond liquidity through its regulated venues in the UK, Europe, and Singapore.
The extension followed a record rate of adoption in US taxable municipal bond trading in 2019 at MarketAxess, with full-year trading volumes up 53% to $5.1 billion.
MuniBrokers marks the latest acquisition for MarketAxess. In November, the fixed income trading firm closed its $150 million acquisition of US treasuries trading marketplace LiquidityEdge. The deal saw MarketAxess enter the US treasury market for the first time, competing with the likes of Tradeweb and CME Group.
"This relationship represents a great opportunity in the intermediated Municipal Securities market, leveraging the time-tested strengths of MuniBrokers, the experience of HTD as the leading Broker's Broker, and the industry-leading capabilities of MarketAxess," said Ron Purpora, chairman of parent company HTD. "We are eager to demonstrate the benefits of this relationship to the market and to our customers."