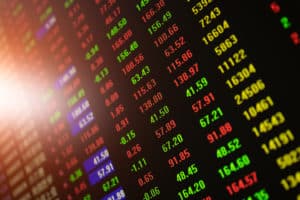 MarketAxess has closed its $150 million acquisition of US treasuries trading marketplace LiquidityEdge, as the firm expands its fixed income trading services.
According to a statement, the deal closed on 1 November following regulatory approval and MarketAxess paid $150 million, including $100 million in cash, and 146,450 shares of MarketAxess common stock.
Founded in 2015, LiquidityEdge offers a trading ecosystem of broker dealers, market makers and institutional investors trading the US treasuries market, through direct dealer streaming for on- and off-the-run US treasuries. Following the acquisition, MarketAxess will bring rates trading capabilities to the business to strengthen its position in global credit markets.
Chris Concannon, COO of MarketAxess, commented that the firm is looking to grow LiquidityEdge's dealer-to-dealer platform by building custom, dealer-to-dealer connections, which it hopes to launch in the first half of next year. 
"We're thrilled to welcome the LiquidityEdge team to MarketAxess and look forward to the expansion of our fixed income trading capabilities to include US treasuries," Concannon added. "Additionally, the acquisition supports the further expansion of our Treasury hedging capabilities, with the first phase of these enhancements set to launch in the coming weeks. These projects are just a few examples of the value we see LiquidityEdge adding to the trading experience of our global institutional investor and dealer client base."
LiquidityEdge CEO, Nichola Hunter, also commented at the time the deal was announced that the firm has grown significantly over a few years, having reached record daily trading highs of more than $25 billion. She added that the growth was driven by the company's approach to liquidity management and technology solutions.