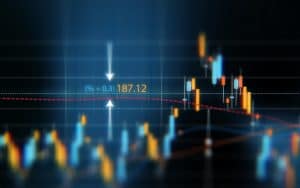 Multi-asset matching and negotiation systems FinTech firm Wematch has appointed industry veteran Jack Jeffery as its new chairman.
Jeffery has more than 35 years' experience, having previously served as chief executive of fixed income platform, MTS, and spot FX broking platform, EBS. Jeffery also spent 11 years with Citigroup in senior roles, including global head of FX options and European head of FX.
Wematch provides a dealer-to-dealer platform to clients through web technologies in a bid to improve the matching and negotiation trading process. The FinTech firm has backing from major institutions including JP Morgan and Societe Generale, which both recently participated in a funding round for the company.
"The Wematch platform represents an extraordinarily significant step forward in the world of inter-bank trading," Jeffery commented. "Its proprietary architecture enables enhanced efficiencies, providing enormous cost benefits as well as improving regulatory compliance. As a neutral platform that is constantly developing to the markets' needs, Wematch is reshaping the trading market. It is the right product at the right time."
More than 40 banks and 750 traders currently cross assets on Wematch using its technology and platform, which aims to revolutionise traditionally voice-traded markets. JP Morgan, Societe Generale, as well as other major institutions such as HSBC and RBC, went live with Wematch when it expanded its dealer-to-dealer platform to include euro interest rate swaps in July.
"Jack has an impeccable track record of steering technical innovation across multiple asset classes which have benefited those markets enormously," Gregory Mimoun, co-CEO of Wematch added. "His appointment is a significant vote of confidence in our technology and our business. We are delighted to welcome him to Wematch as we move to the next exciting chapter in our vision to transform trading markets."
Wematch was also recently nominated in the FinTech of the year category for The TRADE's upcoming Leaders in Trading awards ceremony, which will take place on 21 November in London.