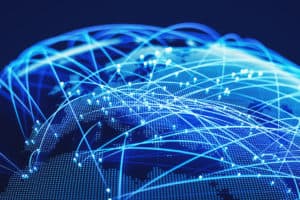 MarketAxess has expanded access to US taxable municipal bond liquidity through its regulated venues in the UK, Europe and Singapore, after seeing record municipal bond trading activity last year. 
The electronic fixed income trading platform provider reported a record rate of adoption in US taxable municipal bond trading in 2019, with full-year trading volumes up 53% to $5.1 billion.
Responding to increased demand for access to the US taxable municipal bonds, driven by the varying yield characteristics and recognition for environmental, social and governance (ESG) qualities, MarketAxess established a global electronic marketplace connecting market participants through its regulated venues.
"In our view, investing in US Taxable Municipal Bonds offers an attractive yield pick-up with broader portfolio diversification and generally strong credit credentials. By having efficient global access to liquidity in these instruments, we can make strategic investment decisions quickly and deliver best execution for our clients," said Andre Severino, global head of fixed income at Nikko Asset Management.
The expansion will be supported via the MarketAxess Open Trading platform, which allows investors or dealer clients to take or make liquidity anonymously for broader connections and trading opportunities.
"Demand for access to US taxable municipal bond market liquidity outside of the United States has grown steadily across the last twelve months, a time in which we have seen accelerated electronic trading adoption," added Stephen Winterstein, co-head of municipal fixed income at MarketAxess.
At the start of the year, MarketAxess made moves to integrate artificial intelligence and machine learning technology to its algorithmic pricing engine for corporate bonds. At the same time, it expanded support for clients focused on sustainable investing with green bond trading after seeing a significant increase of 108% in activity last year.