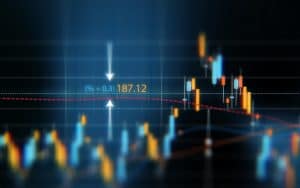 MarketAxess has integrated artificial intelligence and machine learning technology to its algorithmic pricing engine for corporate bonds.
The fixed income trading platform provider teamed up with AI specialist H2O.ai to deploy its technology to power its Composite+ platform, which provides real-time price discovery for more than 24,000 corporate bonds globally. 
"H2O is an integral part of Composite+ and provides some of the fundamental machine learning tools and support that make our algorithms run as well as they do," said David Krein, global head of research at MarketAxess. 
"The Composite+ pricing engine is helping fulfil our clients' critical liquidity needs with more accurate and timely pricing data, which we make available within the MarketAxess electronic trading workflow. H2O.ai has been a great partner which has contributed to our recent success."
Composite+ uses AI and machine learning to predict two-way reference process. It is also integrated with MarketAxess' trading workflow, including within the all-to-all Open Trading platform, as well as request for quote. 
"With H2O's machine learning algorithms in Composite+, MarketAxess has fully automated corporate bond pricing with better predictions and features," said Sri Ambati, CEO and founder at H2O.ai. "Fixed-income markets are ripe for AI transformation and MarketAxess is leading the change bringing speed and transparency to the marketplace."
H2O.ai was founded in 2012 and works closely with financial institutions and other major companies to implement the AI technologies. The firm has said it helped clients, including the Commonwealth Bank of Australia, Franklin Templeton, PwC, Wells Fargo and MarketAxess lead AI-based technology transformation projects.
In August, Goldman Sachs led a $72.5 million funding round in H2O.ai, signalling the investment bank's desire to implement new technologies across its equities trading business. H2O.ai said at the time it would use the funds to expand sales and marketing globally, and simplify AI for business users with new technologies.