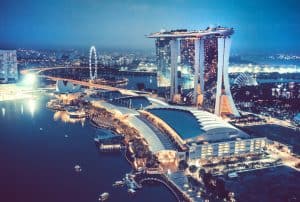 Singapore Exchange (SGX) has made moves to bolster its data, connectivity and indices business with the acquisition of Singapore-based index provider Scientific Beta.
The exchange operator confirmed in a statement that it has acquired a 93% stake in Scientific Beta for S$280 million, or €186 million. The deal, which is subject to closing conditions, with new product opportunities in the growing smart beta space.  
Founded by the EDHEC-Risk Institute in Asia, Scientific Beta specialises in smart beta index strategies, with more than 60 asset owners and asset managers using the platform to track smart beta investments. The organisation is headquartered in Singapore, but has offices globally in the UK, the US and in France. Key management of the firm will remain in place upon closure of the deal.
"The acquisition of Scientific Beta marks an important step in the evolution of our index business. Scientific Beta brings a highly regarded research pedigree in the rapidly growing smart beta space, along with a strong suite of high-profile clients in the US and Europe," said Loh Boon Chye, CEO of SGX. "Besides being complementary to our existing SGX Index Edge thematic and custom index capabilities, we also see new product opportunities based on Scientific Beta's indices."
SGX added that Scientific Beta has particular expertise in factor-based investing, an investment tactic which targets drivers of returns, such as macroeconomic and style factors, to reduce volatility and improve portfolio performance. According to statistics from BlackRock, factor-based investing strategies grew to a significant US$2.7 trillion by 2020, with a compound annual growth rate of 17% between 2011 and this year.
"As Asia's most international exchange and a global leader, SGX provides a strong platform for Scientific Beta to expand regionally and across client segments," said Noël Amenc, CEO of Scientific Beta. "Together we will drive continued development in the smart beta and sustainable finance space, leveraging Scientific Beta's academic rigour and SGX's product development capabilities."