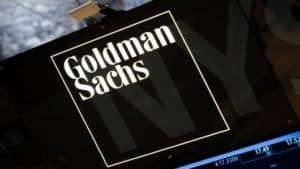 Goldman Sachs has led a $72.5 million funding round in an artificial intelligence (AI) and machine learning specialist, as the bank aims to adopt AI models more widely within its equities trading business.
H2O.ai was founded in 2012 and works closely with financial institutions and other major companies to implement the AI technologies. The firm claims it has helped clients, including the Commonwealth Bank of Australia, Franklin Templeton, MarketAxess, PwC and Wells Fargo, lead AI-based technology transformation projects.
The funding from Goldman Sachs signals the US investment bank's desire to implement AI and machine learning technologies further in its equities trading business, according to its European equity trading head, after working with H2O on its mission to 'democratise' AI technology.  
"The results we've got with H2O are promising, we are now looking at wider adoption of the AI models across the equity trading floor for market making," Erdit Hoxha, head of European equity trading at Goldman Sachs Securities division, commented.
The latest funding round, in which Wells Fargo and Nexus Ventures also participated, brings H2O.ai's total investment to $147 million. H2O.ai said it will use the funds from the latest round to expand sales and marketing globally, and simplify AI for business users with new technologies.
"We're thrilled to partner with the H2O.ai team on their mission to democratise artificial intelligence," Jade Mandel, vice president of the Principal Strategic Investments Group at Goldman Sachs, also commented. "Their deep technical bench and customer centricity make them well positioned to bring transparency and efficiency to the world of prediction."
H2O.ai's chief executive, Sri Ambati, concluded that the company is working with clients to make them the 'true AI superpowers' and challenging the dominance of technology giants with its products and services.