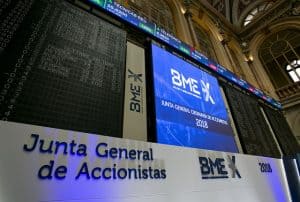 Spanish stock exchange Bolsas y Mercados Españoles (BME) has unveiled a new big data platform to boost its transaction cost analysis (TCA) and best execution service.
Launched through its innovation subsidiary BME Inntech, the big data platform aims to improve processes around best execution reporting and TCA for broker, broker-dealer, and fund manager clients to comply with MiFID II requirements.
Under Europe's MiFID II rules, firms are required to monitor the quality of execution they receive for clients' orders to ensure they get the best possible result. Broker and trading venue selection must also be justified based on quantitative data.
BME added the big data platform aims to reduce computing times for these processes and allow market participants to generate more customised reports on a specific order flow.
"Over the last few years, we have seen a decrease and standardisation of the commissions (explicit costs) generated from the intermediation of orders. In this context, the implicit execution cost resulting from order management takes on much greater importance," said Berta Ares, general manager of BME Inntech.
"More and more investment managers rely on TCA reports to measure this implicit cost and use this information in their broker selection procedure."
BME is currently being integrated with Swiss exchange operator SIX Group following its €2.8 billion acquisition of the Spanish exchange operator in June this year. SIX battled European exchange group Euronext to acquire BME following news that both were in talks for the deal.