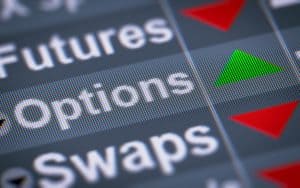 BMLL Technologies has launched a new data product aimed at consolidating futures data from major trading venues CME, Eurex and ICE into asset specific packages.
The new product, BMLL Level 3 Futures Data, aims to minimise the time institutions spend gathering and filtering futures data by packaging.
The remit of the packages covers the major futures asset classes, including futures on equity indices, government bonds, short-term interest rates, commodities, digital assets, and FX.
The FinTech said futures datasets were often complex and large and when traded on a single venue often have interconnecting contracts on other exchanges, which means that gaining any meaningful insights from them is often time consuming and involves "significant computational workloads".
By using the new data packages available in a computable environment, brokers, asset managers, hedge funds, BMLL said Future Commission Merchants, and Independent Software Vendors can focus their time on finding alpha generating strategies using the data instead.
"The sheer size of the futures market requires a scalable, cloud-based platform that can provide the insight and analytics needed for the ever-increasing data demands of market participants," said Dr Elliot Banks, chief product officer at BMLL Technologies.
"Our customers, regardless of size, can leverage the BMLL Data Lab to run analyses on specific futures packages. With our harmonised data and the BMLL Data Lab, they can now look at multiple years of trading history on CME, Eurex and ICE in a consistent format, and they can quickly and easily test strategies."